The Jetpack bug doesn't seem to be happening now

Yes! The Weapon Table fix is what I was looking for! Thanks! However, there's a little issue with this...
When you get out of the Helicopter in mid-air, everything's fine.
However, when you get out of the Heli
when you switched tables
, the Parachute
won't be affected by wind.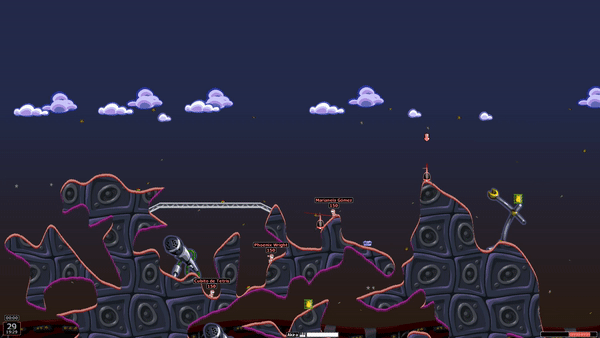 (Note the Wind in both Images. I recorded both in the same game)
And another suggestion: the old Heli sprite had like an animation of the Worm entering. However, in this one, the Heli appears like out of nowhere. Is it possible that the Worm could have like an entering animation?
I suppose you wanna kill me by these many things I'm telling ya