Attachment: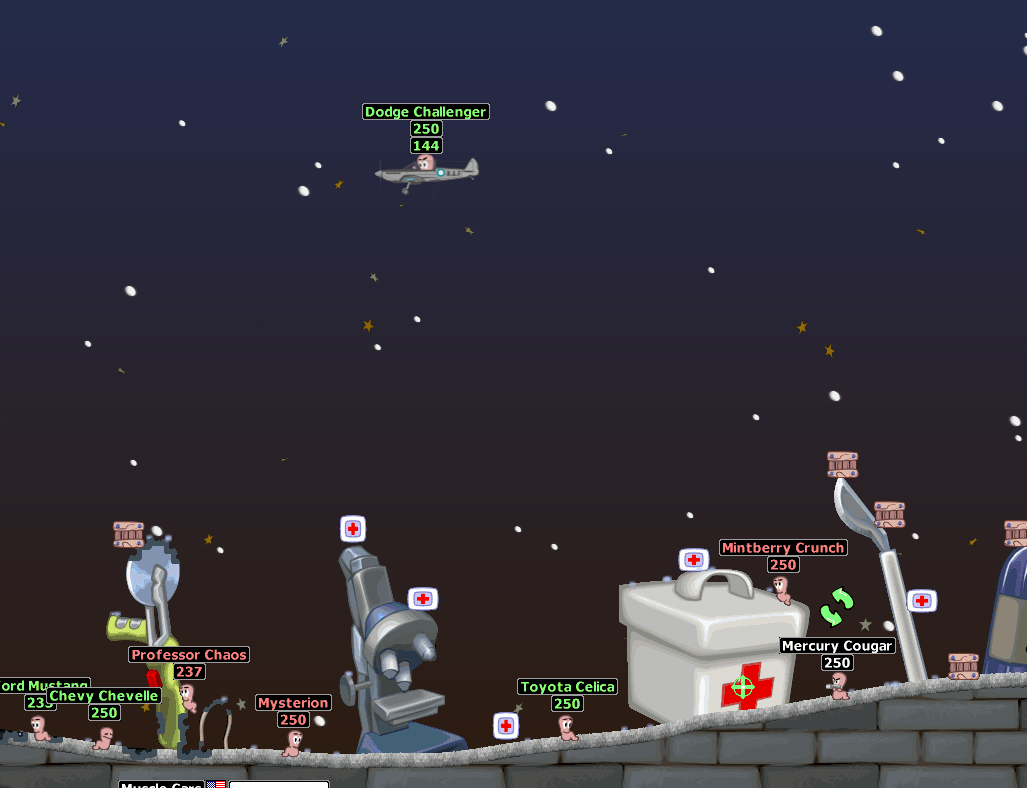 spitfire.jpg [ 244.41 KiB | Viewed 8227 times ]
Based on the Helicopter lib, I made the Spitfire

It's quite basic at the moment, and I would love to have some features added but I'll need some help since I can only do basic stuff in EAX.
- First off it would be awesome if the plane could do loops, while still being in control while the loop is going, or, when the key for looping is unpressed before half-loop, the plane falls out of the sky, or loses significant height. (I'm gonna make pseudo-3D sprites for the plane while in loop)
- It's a WWII warplane, so, a Machine gun and dropping bombs is just a
necessity

-> Each plane has (3) bombs.
-> Emulate real WWII bombs behaviour: Most bombs explode on impact, except some don't explode on impact; these 'bombs' explode when worm comes near (instant mine)
- Would be awesome if smoke cam out of the engine
For full effect, always use /ts
Anyway, have fun with it how it is, or better, help me improve it